Resources, connections, & conversations
Find your way to the help your family needs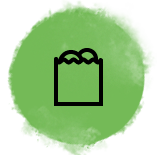 Kaitlyn's Kloset – MN Resource Center
Kaitlyn's Kloset – MN operates a resource center housed out of Eagan, Minnesota. Individuals and families are able to come "shop" (for free) for items for their children, as well as food and personal care items. Shoppers also have the ability to meet with Kaitlyn (a licensed social worker) to discuss community resources and additional help if needed. No appointment is needed and anyone is welcome during drop-in hours.
Mondays 
10:00 AM – 4:00 PM
Wednesdays
12:00 PM – 4:00 PM
Saturdays 
11:00 AM – 2:00 PM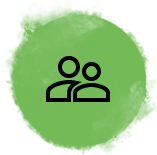 KAITLYN'S KLOSET - MN GROUP
Kaitlyn's Kloset – MN Community
We run a Facebook-based community designed to connect those in need with those who can meet those needs. Many have been part of this group for years, and have been both blessed by others and been a blessing. Use the buttons to request to join the group, and be sure to read and agree to the community guidelines before joining.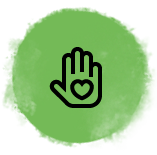 We've curated a list of resources available to families categorized by area of need like mental health, food and hunger support, domestic violence, housing, education, parenting, and resources for youth. Use the button to access the resource list of phone numbers, addresses, and more.


When we say all are welcome, we mean it.
Kaitlyn's Kloset – MN provides a welcoming space and services to all people regardless of caregiver status (mother, father, foster parent, caregiver, etc), race, ethnicity, socioeconomic status, age, gender, sexual orientation, religion, citizenship, marital status, ability or disability, or any other discriminatory factor. Contact us to learn more about how and why we welcome all, just as they are.