It takes a
village. Find
yours here.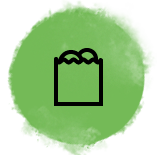 Donate to individuals
To donate items that fall under the category of infant, toddler, and children clothing/toys/supplies directly to individuals, please post to our Facebook page.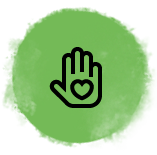 Donate to the resource center
To donate to our resource center in Eagan, view the list for the items we are currently accepting. Donations can be dropped off during our open drop-in hours.
donate FINANCIALLY
Kaitlyn's Kloset – MN is a registered 501(c)(3) nonprofit organization. 100% of your donation is tax deductible and will be used to manage  our Eagan-based resource center.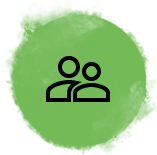 Volunteer
We have volunteer positions available for folks to help in the resource center. Shifts will be added often to meet the demand for help as it arises so please check back to see new shifts.  
Our Mission
Kaitlyn's Kloset – MN is a registered 501(c)(3) nonprofit organization committed to providing families with the items they need to raise their children, while also decreasing the stigma that often comes with needing and receiving help. Kaitlyn's Kloset provides a welcoming space to all people, allowing them to shop through a resource center full of items that they can take home to their children, with no cost or payment involved. When you don't know where to turn, let Kaitlyn's Kloset be your village.
Drop In Resource Center
Kaitlyn's Kloset operates a resource center housed out of Saints Martha and Mary Episcopal Church in Eagan, Minnesota. Individuals and families are able to come "shop" (for free) for items for their children, as well as food and personal care items. Shoppers also have the ability to meet with Kaitlyn (a licensed social worker) to discuss community resources and additional help. No appointment necessary during drop in hours. All are welcome.
Give Help + Get Help Community
Our thriving Facebook-based community of over 21,000 members is designed to connect those in need of a helping hand with those equipped to meet someone's need. This moderated group is committed to the safety and privacy of its members.

Access
resources for your family.